New Students/ Families
Enrollment for new students will begin on March 31. There will be a link posted here for all of our enrollment documents. Please read through the entire handbook to get a better understanding of the HCCA model.
We will have a School Visit Day on March 30 from 8:00-10:00 for all new interested students and families.
Please RSVP to hopecommunitychristianoffice@gmail.com with your name, your child(ren)'s name(s), their grade level next year, and how many people will be joining us on the 30th.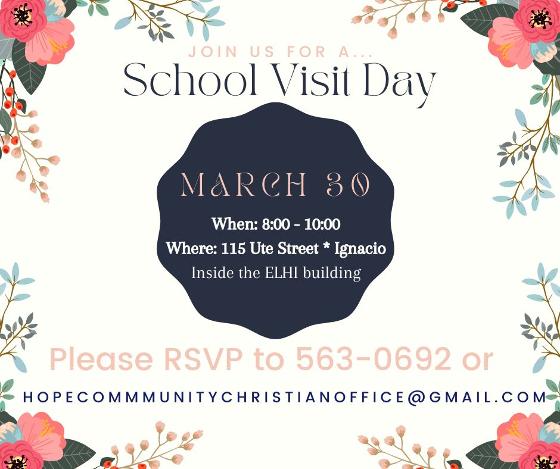 © Copyright www.hopecommunitychristianacademy.org